HyperX Alloy Elite Keyboard Review
HyperX Alloy Elite Keyboard Review
HyperX has been one of the ruling companies in the gaming peripheral industry with its budget yet top quality products. We got hands-on Cloud Alpha a couple of months ago and GadgetGig loved to use it during our gaming as well as editing sessions. Today, we have the HyperX Alloy Elite keyboard with us and let's take a closer look at what makes this different in the market. 
I've been using the Alloy Elite for the past 4-5 months and it's safe to say I'm fully equipped with the keyboard ins and outs. So let's begin, shall we?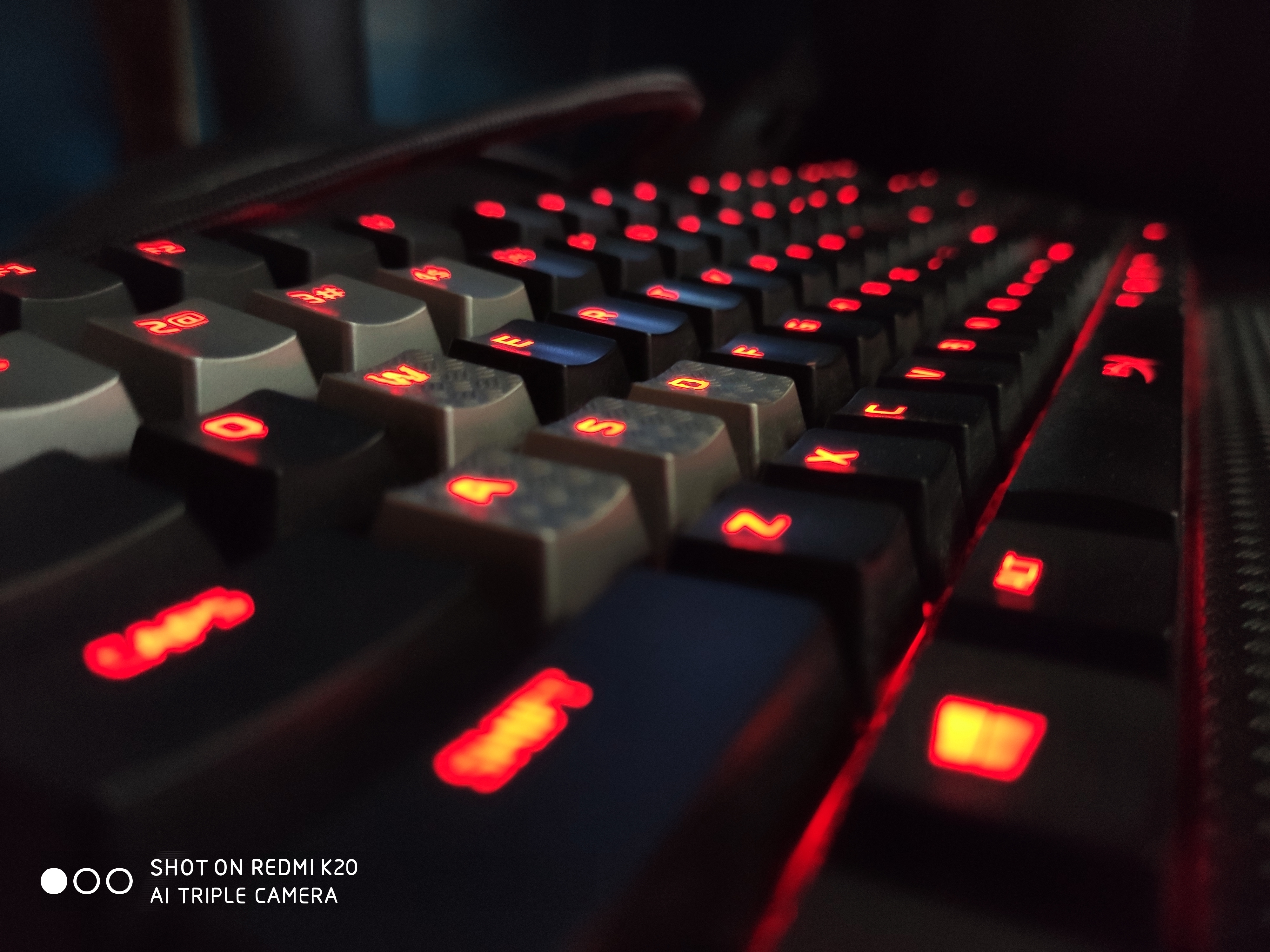 Design : 
Alright, first things first, the design is probably a very important aspect of a keyboard, especially when it comes to gaming keyboards. To be honest, there is nothing fancy over here, it has all the elements that a gaming keyboard has, the back-lit keys, the mechanical typing sounds the rugged build quality, blah-blah-blah. But what makes it different from the gaming keyboard you can find on Amazon at just Rs. 1.5k or 2k. Well, there's the brand first and of course, the quality of each and every key, the satisfaction of hitting the key, the grippy handle provided with it and the custom lighting feature that can be tweaked as per the user. The Alloy Elite comes with red back-lit keys, however, it has another RGB version which you can opt for if that's your thing. 
RGB keyboards are all the rage right now and since the Alloy Elite does not come with it, a few people might be disappointed with this variant. Lighting is not everything, it needs more than that to get a keyboard working. As we are talking about customizations, the Alloy Elite comes with six lighting effects from wavey lights, WASD lights and many more. There is a dedicated button to switch between these modes so that's a plus. 
As for connectivity, the Alloy Elite comes with a USB 2.0 Port which is a great addition. You can use it to charge your smartphone in a certain scenario. The keyboard itself comes with a USB cable that is split into two heads that can be connected to the PC. The cables are made of good quality wire and are braided which can prevent it from any damage. 
Build Quality :
One of the main aspects of any device is the build quality. A basic user thinks 10 times before buying a product, they think about whether they'll be able to use it after 3 years or not. And that's where the Alloy Elite has exceeded my expectations. The keyboard is ready for rough usage and the solid steel frame gives it a stable stand in order for gamers to move it around as per their liking.
The buttons are made out of good quality plastic which adds up to the advantage of getting this rugged keyboard. Some keys even have a grippy texture which does feel good to the fingers. As for travel, the buttons have a decent amount of travel and does not feel tacky at all.
Performance:
I've been using the Elite for quite a while and in my tenure, the keyboard has not given me any issues in terms of performance or any other matter as such except for its large body. The unit we got is Cherry Red and unfortunately, not RGB. However, the keyboard is also available in other color variants as well. I tried multiple games with the Alloy elite and even tried thumping the keys and its safe to say it did pass my anger tests. 
Final Verdict:
So overall this is the ideal keyboard for a normal user, absolutely not, but for a gamer, thousand times yes, although, get the one with RGB, please. The build quality and the lightweight of the keyboard is what makes it one of my top choices. The pricing could have been better but HyperX peripherals have known to be of good quality and hence the price. The HyperX Alloy Elite Keyboard is currently available on Amazon for a price tag of Rs.8,999. For this price range, I would say it should be the first choice for any gamer.