PUBG Mobile is a very well-known game. More than 2-3 billion users on Android itself have downloaded the game. Recently, PUBG Mobile finally ended its PMSC tour which was going on for around 2 months, the winner took home $200k along with some gift hampers.
PUBG Mobile has been on the line of partnering up with some amazing companies to provide the players with some benefits to stay put in the game. BAPE, Suicide Squad have all been a part and now Resident Evil too. Now, PUBG is not new to having zombies running around the battle zone but we are expecting something more too. The official handle of PUBG Mobile tweeted out a teaser of the same.
The last day of #PMSC2018 Dubai Finals. What could be more exciting than announcing that PUBG MOBILE is teaming up with @RE_Games! Something is coming very soon. #pubgmobilexre2 pic.twitter.com/HSZVZYG6cB

— PUBG MOBILE (@PUBGMOBILE) December 1, 2018
It'll be interesting to see what this collaboration will bring forward and what benefits will be given to the community. Myself being a PUBG Mobile player I'd love to finish off some zombies in a new mode though, it won't be that exciting to see zombies roaming around Pochinki while we are in the middle of an ambush.
PUBG's biggest rival in the Battle Royale world, Fortnite also had zombie type creatures roaming around during the start of Season 06. As of now, PUBG hasn't put out a word of when we'll be receiving an update of the aforementioned collaboration but we are expecting it sooner than later. Also, the snow map for the mobile version has been leaking a lot and some say beta version has started receiving updates of the same slowly, so we can see that too coming. Meanwhile, check out some of my personal tricks and tips of PUBG mobile.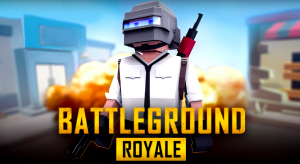 Tips and Tricks of PUBG Mobile :
If you are ever in such a situation that you need to run very fast and reach inside the safe zone, just hold a smoke grenade, frag grenade or even a flashbang (stun grenade) in hand you'll be able to run even quicker than before.
While Proning in the Top 10 try to get a top angle of your player so that you can scan the area as well as scout some other pronies around you.
While looting an air supply or even reviving a teammate cover is necessary, but what to do when you don't have any cover and you are out in the open, go ahead and toss some smoke grenades around you in such a way that your player will also get revived and the opposition gets confused about where to shoot.
Flare guns have changed the way the game moves around, if you ever get a hold of it, make sure to take cover before it arrives in order to be ready for an ambush.
Controlling the recoil on any gun in PUBG is tough, but for DP-28 it's not much of an issue, the gun acts as a sniper and is also good at close range. While shooting any gun try swiping down and holding your thumb downwards in order to control the recoil.
In the latest update of PUBG Mobile, a new feature called as the quick scope was introduced, trust me, that's one of the best features they've brought into the game. You can enable the feature in basic settings. It allows you to switch scopes between two guns without getting into the bag and going through all that hassle.
Always keep an eye on the map for enemies approaching you. If you see shoot marks from 'N' and you are moving towards 'SE' remember that you can be attacked from the behind so be ready for that.
I've been using the AKM and DP-28 combo for quite a while and also sometimes when I don't get a hold of the latter I go for a sniper especially Kar98K, what's your favorite loadout in the game? Let us know down below. Also, check out this video we made for more PUBG Mobile Tricks.