A couple of weeks ago, Swedish Music Streaming giants, Spotify entered the Indian markets after waiting for so many years. Spotify came into the Asian market with aggressive pricing. Soon after the news broke out, Google made some changes in their plans or maybe they already had plans, we may never know. Google has officially launched its Premium services here in India. Along with YouTube Premium, YouTube Music was also launched which gives you premium access to music and is ad-free.
Lyor Cohen, Global Head of Music YouTube, stated, "India is where the multi-lingual music scene thrives. It's interesting to note how Indian artists have consistently claimed top spots over the last few months in the Global YouTube Top Artists chart. With YouTube Music, we are hoping to bring the best in global and Indian music to millions of fans across India, and give them an immersive music experience, with the magic of music on YouTube."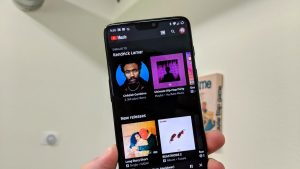 As for the pricing, the ad-supported version of YouTube Music is available for free for all, however, if you wish to sign up for the ad-free version you can opt for the premium service which is priced at Rs. 99 per month. On the other hand, YouTube Premium costs start at Rs. 129/pm. YouTube has also introduced its family premium plan which lets you add six accounts for Rs.189/month.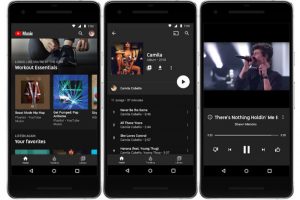 It is one of the most cheapest streaming services around the world. YouTube Music will be competing against the likes of Spotify, Saavn, Gaana, and other music streaming apps. With the pricing they've decided to go through, I highly doubt people will opt for other services. To add the icing on the cake, YouTube is also offering a complimentary three month trial for YouTube Premium. Also, if you've already subscribed to Google Play Music, the user will be given access to YouTube Music at no extra cost.
The standout feature that YouTube Premium services provide is access to a huge library of songs and music videos without having to watch the annoying ads. Also, it allows you to listen to songs in the background in PIP mode which is not possible with the standard YouTube app. Also, you can download the songs as well in offline mode to listen while you travel. Since India is such a huge market especially for music lovers, Google thought of entering the market after seeing the rise of T-Series against PewDiePie