Amazon "Accidentally" Sold a Moto Z4 Before Official Announcement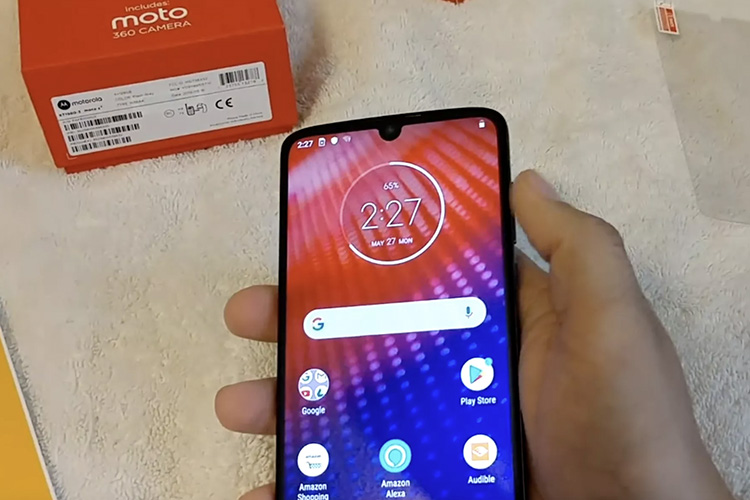 Nowadays, leaks and renders before the launch are a part of life especially for tech blogs like us. Since you might be aware of e-commerce companies exclusively taking rights for the sale of a particular product, in this case, smartphone. We as users come across seller listings and a microsite of the same. Well, Amazon just went a step forward and actually put a phone on sale before the smartphone manufacturer even announced it.
You might've heard about the Moto Z4, the device specifications, and design have been leaking for a quite a time now and this time around it's not a leak. The e-commerce giant Amazon reportedly listed the Moto Z4 and made it available for purchase. And to their surprise, someone ordered it. What's even surprising is that Amazon went ahead with the entire process and shipped the device to the buyer. Now, I'm not sure what kind of marketing this is or whatever you call it, but I'm having a laugh.
The customer after receiving the unit went ahead and posted a full hands-on video review and his initial impressions. Good idea to kick start your YouTube career. The video is listed below, you can give it a check.
The device as you can see in the video comes as a retail unit with all the pre-installed Amazon apps and according to reports, the device was priced at $499 which is somehow the same price as the unlocked Moto Z4 which is also listed on the website.
The buyer went forward to post about his experience on Reddit, where he mentioned that the software was quite buggy and the same issue was faced while he tried using the camera.
Since the device is now official, the Z4 sports a 6.4inch OLED display with a WaterDrop Notch and in-display fingerprint sensor. Under the hood, the device is powered by Qualcomm's Snapdragon 675 SoC coupled with 4GB of RAM and 128GB internal storage. Now that this has happened, Motorola's official announcement regarding this should be closer than ever.