Mivi has recently launched a portable Bluetooth Speaker and Today we are going to talk about its features and how it performs.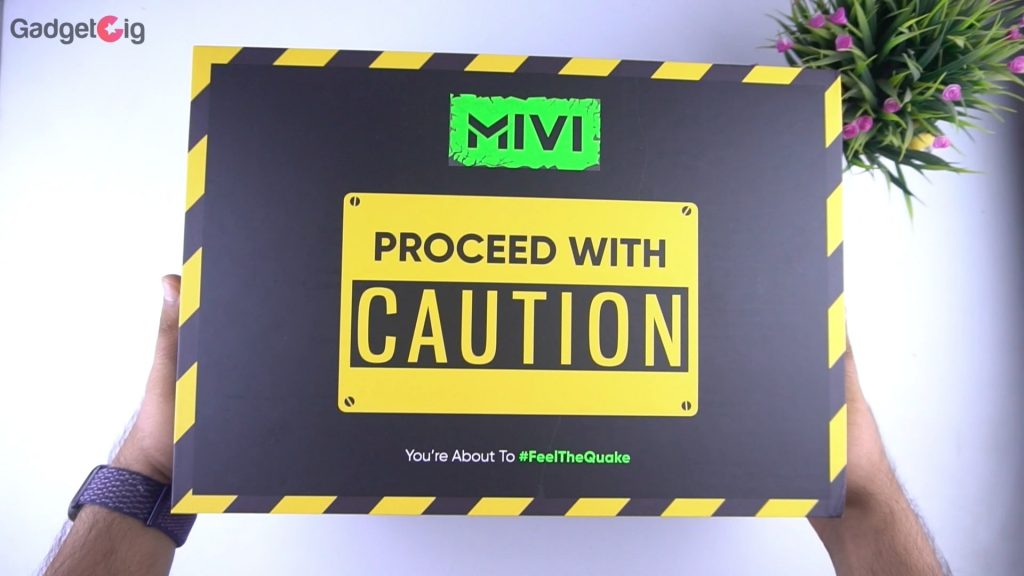 Mivi has sent us this special box and it says on the top proceed with caution, you are about feel the quake. So thats interesting! So i think we are going to experience some solid bass from this speaker.
The Box of the Mivi Octave 2 is simple and we have the mivi branding along with the tag line lets party and here they have mentioned that the Mivi Octave 2 delivers 16w peak output.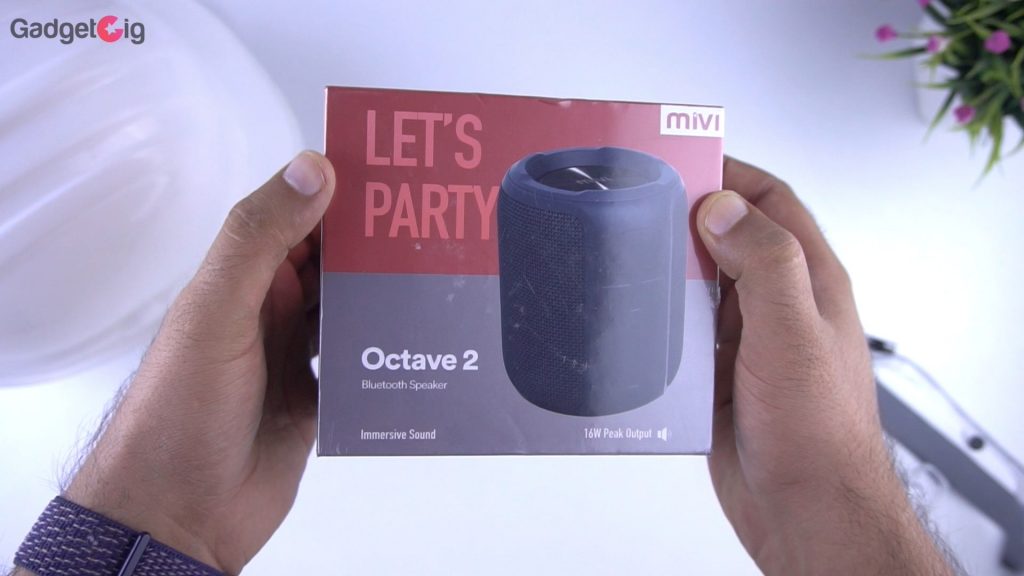 In other Features this speaker delivers 360 degrees stereo sound, it has super solid bass, 9 hours of battery life, its water proof, you can pair 2 speakers which will give you stereo output and this speaker is portable which makes it easy to carry.
Box Content
In the box you get the warranty card and with this product you get 1 year warranty and the speaker itself. This is the blue colour apart from that its available in Red, green, black and Grey. Mivi Octave 2 comes with the  type c charging cable which means that this speaker has type c charging port, you also get the AUX cable and a user guide which has the info about the different functions.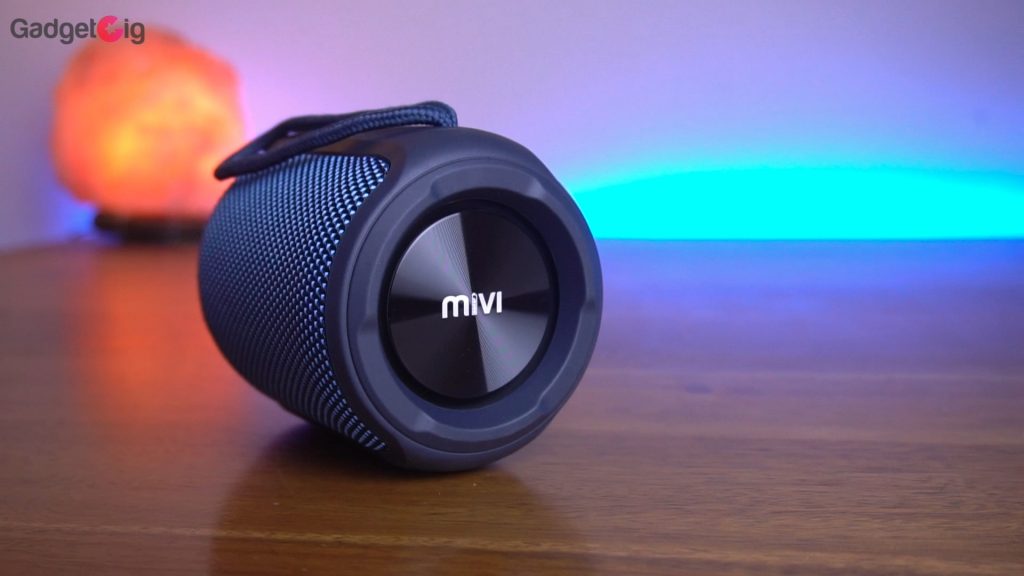 Design & Build Quality
Mivi Octave 2 is the successor of the octave speaker. And it looks very similar to the first version but its bit bigger in size. The build quality and design looks pretty good which is similar to the first generation octave speaker. In terms of the technical specification the peak out put is 16 watts and you get the bluetooth 5.0 in this speaker. This speaker is also IPX7 rated which means you take it with you on your adventure trips. Talking about that more, there is also a strap here by which you can easily attach to your backpack.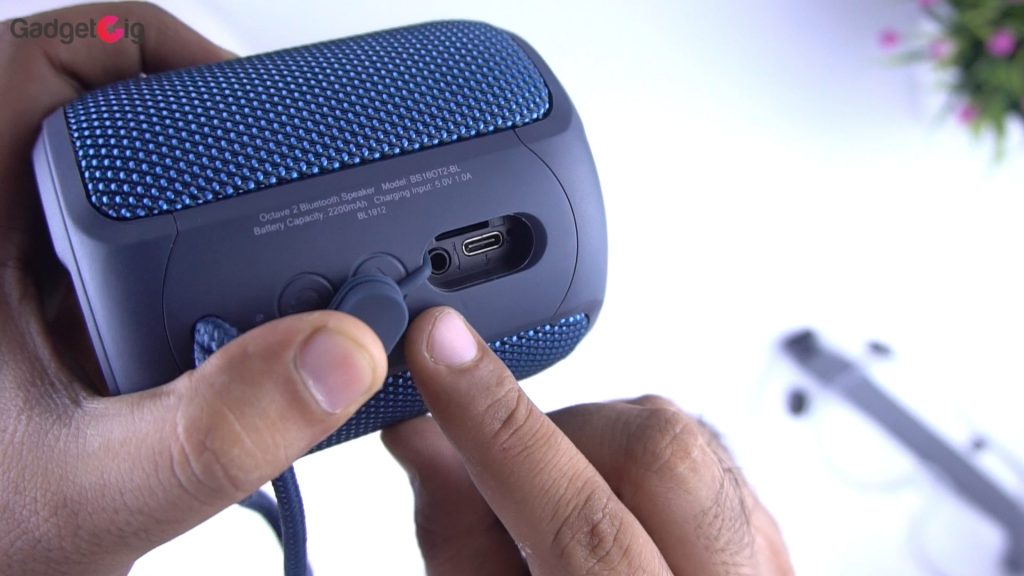 Now in terms of the overview you have this premium fabric all round giving this a nice and classy look. You get this large plus and minus buttons which allows you to increase or decrease volume as well as change sound tracks. And then on this side we have the power button along with pause and play button. Then we have this protective cover underneath we have the MicroSD card slot, type c charging port and also the aux port. On the top we have the rubberised material on both end which also helps in reducing the buzzing sound when you are using the speaker and then you get the main speaker unit under the Mivi logo on both ends.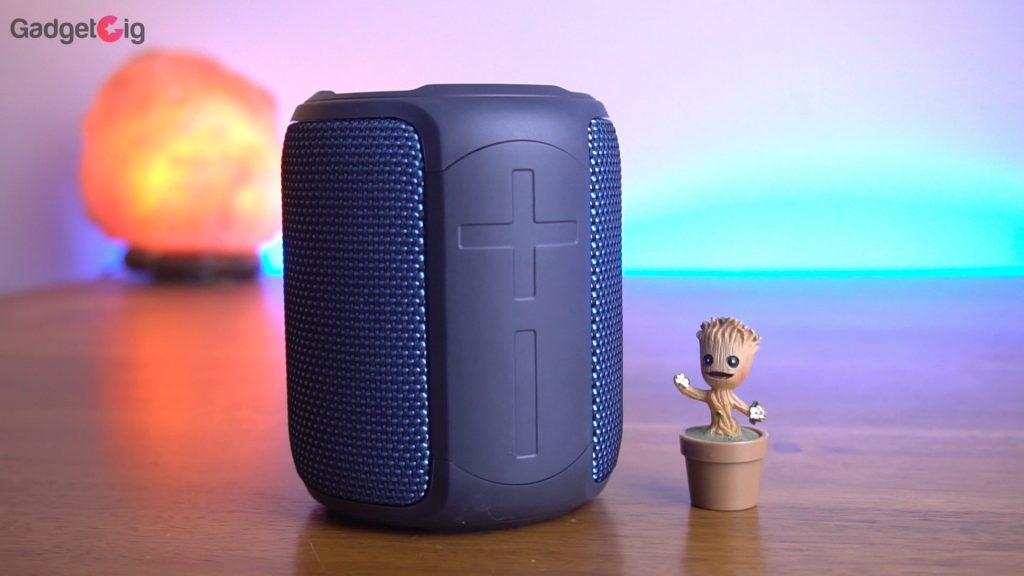 Sound Quality & Performance
My first impression about the sound output is the this speaker definitely offers loud and punchy bass, and if you are a bass lover than you will love the sound output. I am surprised that this small size speaker is delivering this sort of output. Apart from the bass, the clarity is also pretty good and overall i am really happy with the performance. (Check The video for Sound Test)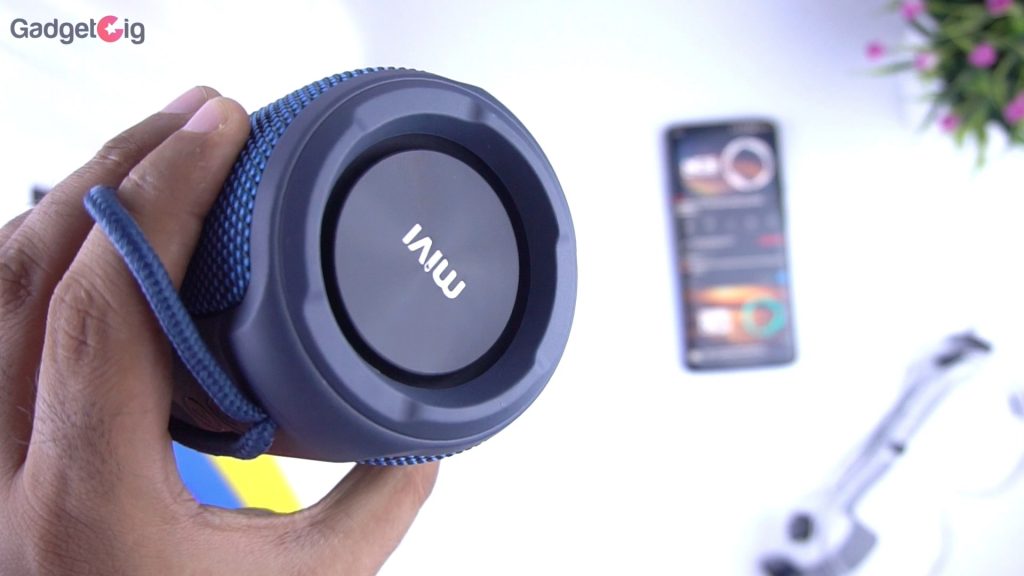 And also when you play music with this speaker you will see this rumbling and vibrating end which looks pretty awesome. And as mentioned earlier you can pair two octave 2 speakers which will give you a true wireless stereo output. But even with only one speaker you get this 360 degree sound experience. The omnidirectional speaker is good for small room and will be useful for house parties or even pool parties as its IPX7 water proof.
The battery life is upto 8 hours which is really good and also you get the built in mic in this speaker which will allow you to take calls hands free.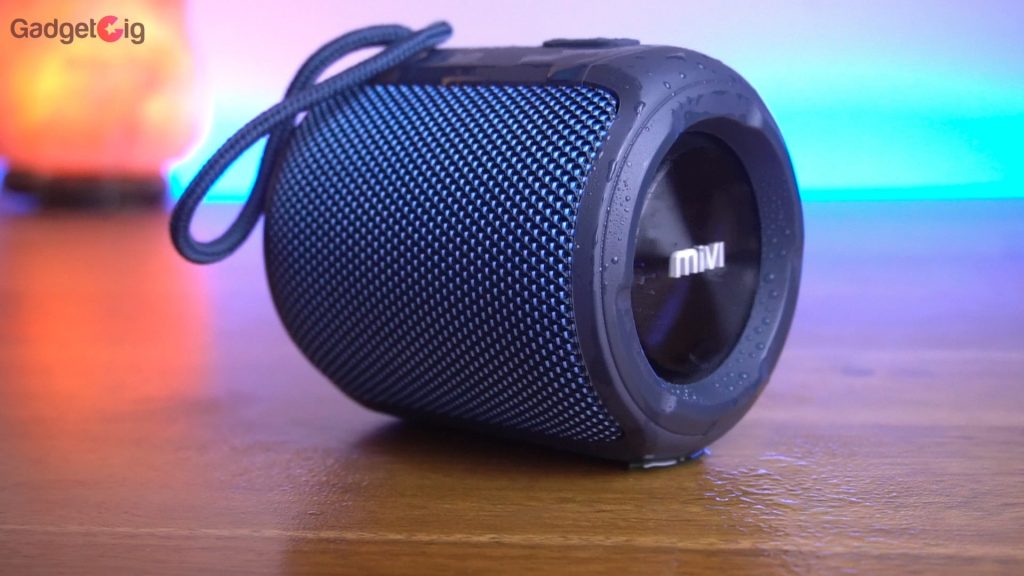 Verdict
Overall mivi Octave 2 is a pretty good package and in Rs. 2299 you are getting a wonderful value for money deal. The sound output is really good and for sure offers heavy bass. And if you are in the market for a rough & tough bluetooth speaker for your daily usage than we highly recommend you to checkout this new Mivi octave 2 speaker. And we give this speaker 4.5/5 Rating
Discount Coupon :- GG150
So thats all for now , don't forget to Subscribe to our channel Gadget Gig for more Reviews like this. Once again this is anuj signing off and i will see you in the next one