PUBG Mobile Gamers, Amazon Has a Surprise For You!
Amazon Prime members, you are in for a treat. Especially if you are someone who plays PUBG a lot. Amazon and Tencent have joined hands to come together for their gaming fans. This gift comes in collaboration with Twitch Prime where all the perks of this particular offer will be handed over.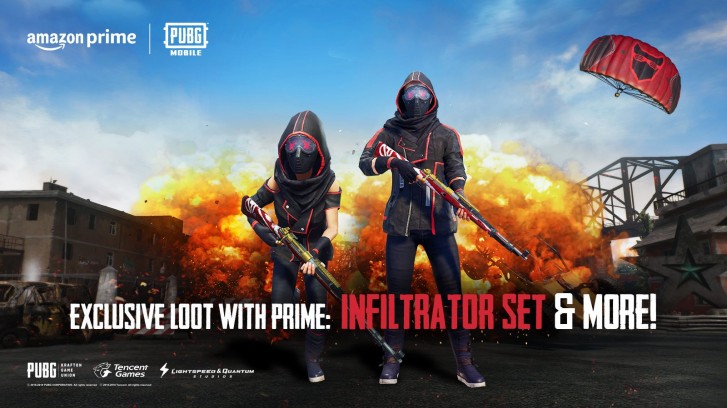 However, this time around Twitch have tried focusing on Mobile gamers as well. With PUBG mobile covering up almost the entire market for the past couple of years. They have joined hands with the companies themselves to give forward some offers, especially to Amazon Prime members. The perks are provided below with the starting benefit of an Infiltrator Mask which will be permanent. These perks can be grabbed by Amazon Prime members starting from  20 September and goes all the way until November. You can check out the entire list below. 
Now, no matter what platform you play on — whether console, PC, or mobile — there are Prime game benefits for you … We're starting with exclusive content for PUBG Mobile, one of the biggest mobile games in the world, and in the coming months, we'll roll out benefits for some of the most popular mobile games across many favorite genres. said Ethan Evans, VP for Twitch Prime, 
If you wish to redeem these points on either Android or iOS you will have to go through some procedure that PUBG mobile has created so as to avoid scammers getting in on this offer. Most importantly, you should be AN Amazon Prime member as well as a Twitch member. You will have to link both of these accounts to PUBG Mobile. As of now, even if you are on a trial basis on both Amazon and Twitch that will work properly.