We all somehow remember the old day of actually texting people and than there was time when all these telecom companies  made the texting expensive during holidays. Those days are far behind and now a days we all are connected with WhatsApp. WhatsApp is so popular among smartphone users and we don't feel the need or use of the Regular text messages.  Company has reported recently about a breaking 75 billion messages sent on New Year's Eve.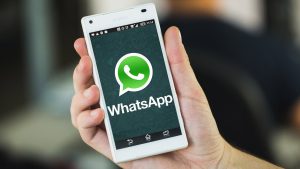 Here are the Statistics of the messages sent on December 31st  between 12:00AM and 11:59PM PST. There were total of 13 billion images and 5 billion videos that were sent on WhatsApp whole day. WhatsApp also revealed  that in India alone the number of messages reached 20 billion which are from the 200 million active users.
WhatsApp calls this New Year's Eve was their "Biggest Messaging Day" ever making it a successful year for the company.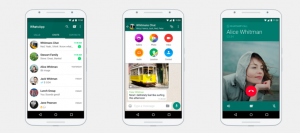 There were few issues here in India as it was down for good 40 minutes. There were lots of tweets and status updates on Facebook where users were talking about downtime of  WhatsApp and the hashtag #WhatsAppDown was trending.
Talking about WhatsApp we have seen lots of new features in 2017 which makes it more than just a messenger. They have launched real time location sharing which allows users to share their real time location with their friends and family. Than we have seen the Delete for everyone feature by which users can recall the sent messages.
Overall with all these new features and along with WhatsApp status no doubt it was an amazing year for the company and it is so popular with active user of over 300 million every day.
And Also Do Subscribe to Our YouTube Channel Gadget Gig For Latest News, Reviews, Unboxing and Tips/Tricks.