Xiaomi is going to announce the Redmi Note 5 and Redmi Note 5 Pro tomorrow in India and earlier today we got our hands on the leaked specification of both the devices. Redmi Note 5 Pro will have more powerful process and apart from that it will have dual Camera setup at the back with 12 Megapixel Primary camera + 5 Megapixel Secondary camera which no doubt looks very similar to the iPhone X in the photo which got leaked just few hours back.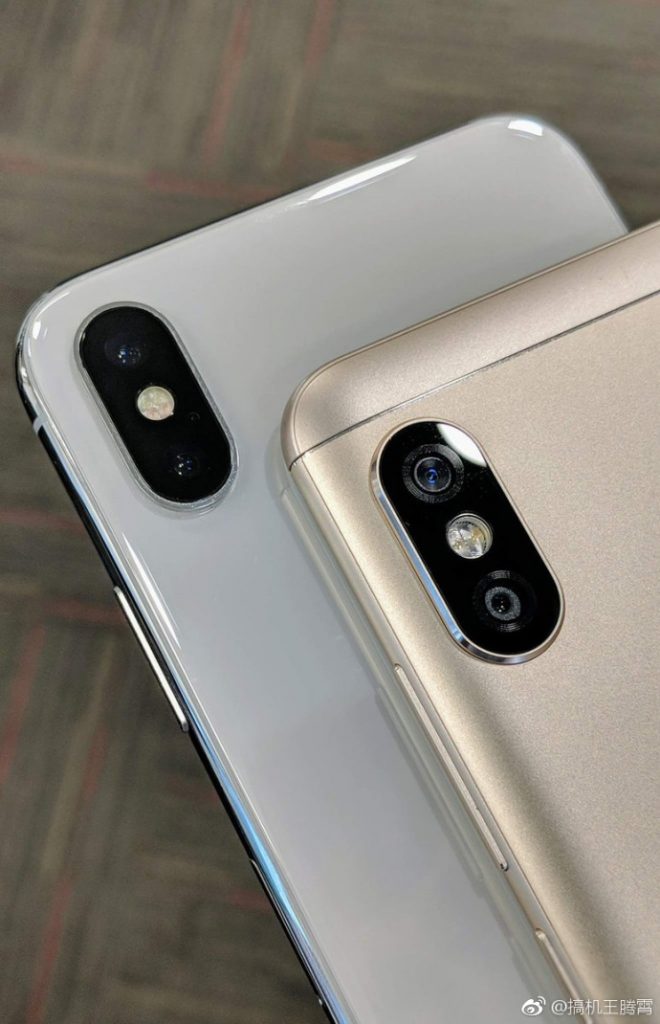 Camera setup is vertical and on the top left corner of the Redmi Note 5 Pro. Like the iPhone X the LED flash separates the primary and the secondary camera. And looking them closely we assume that the top camera is the 12 MP with f/2.2 aperture and the bottom one will be the 5 MP with an aperture of f/2.0
Here are the leaked specs of both the Xiaomi Phones.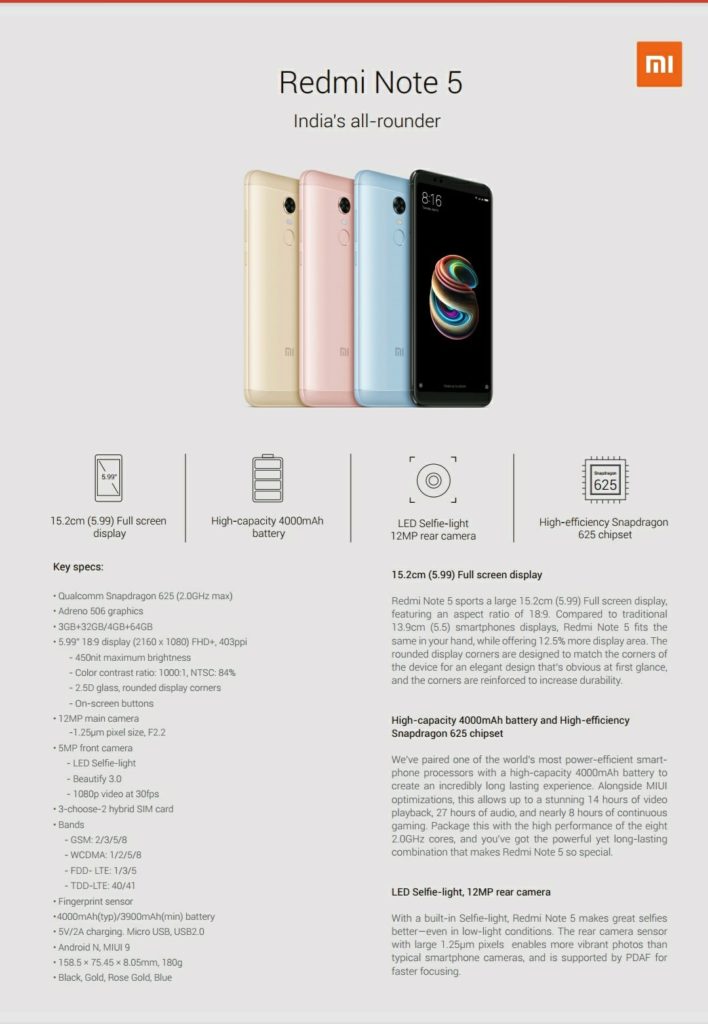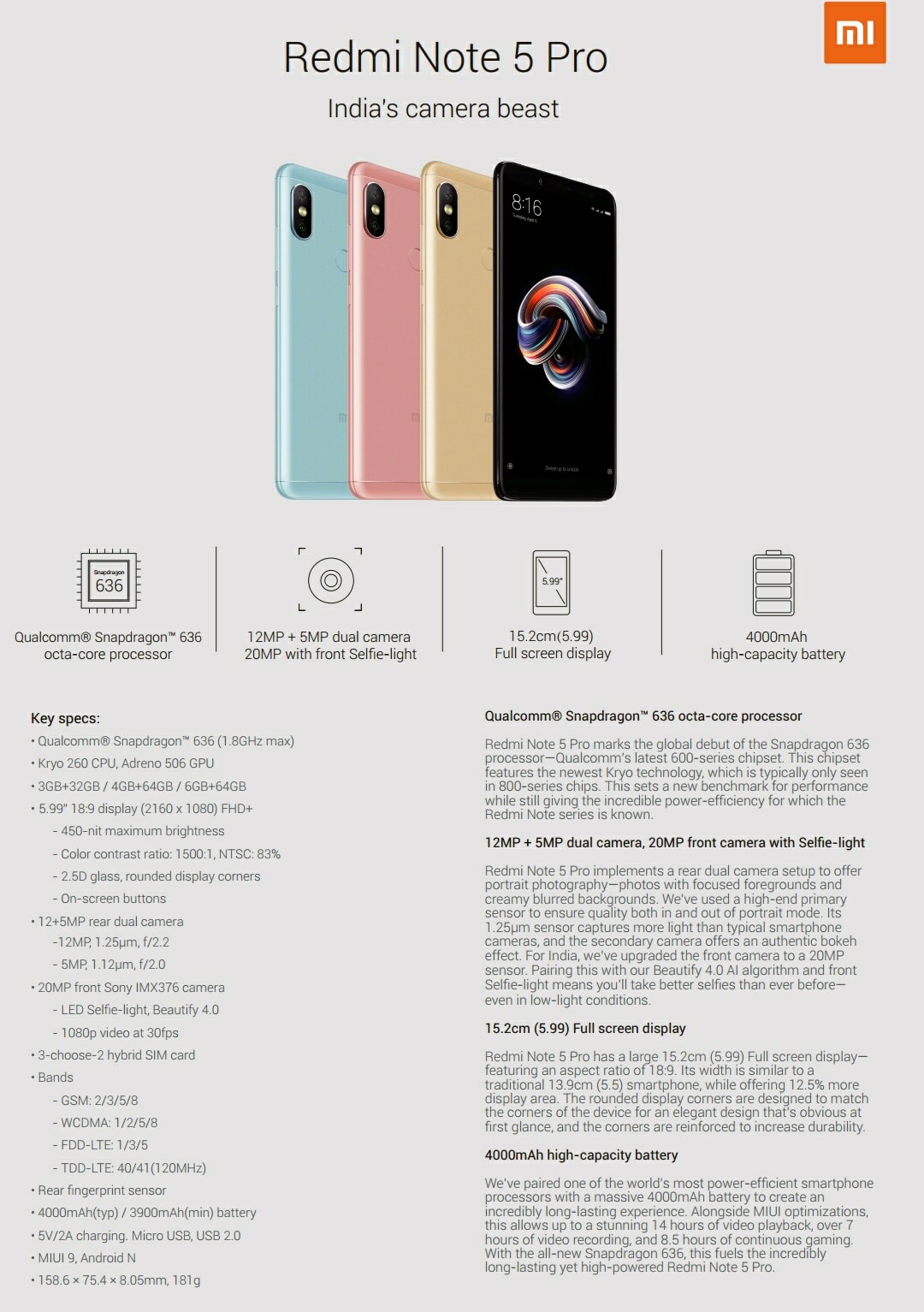 And Also Do Subscribe to Our YouTube Channel Gadget Gig For Latest News, Reviews, Unboxing and Tips/Tricks.