In May this year Google promised a version of Android that will be custom designed for low specs phone. And Today the Android Go or Android Oreo Go is being made for  device manufacturers and developers. Its not yet available to download for end user but it will happen soon.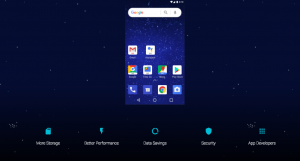 Android Go is simply designed to run better on phones with less than 1 GB RAM. Its really surprises that the same flagship OS will now be soon available for the lower end phones.
Basically the Go version of the Oreo will have apps like Google Apps, Google Assistant, Youtube, Gmail in smaller size. These smaller apps will take half the amount of storage thats taken up by a default on a brand new phone.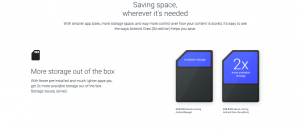 With Go Edition of Oreo there will storage as well as the performance improvements. But due to the app optimisation these app will take little longer to run which is acceptable on low cost phones.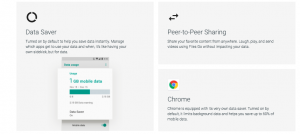 Apart from the performance the Android Oreo Go will have other features like Data-Saving where Chrome will run through a google server that will reduce the file size before it delivers to your phone. And as we have showcased today in our Top 10 Apps Video the new app by Google Datally is also launched to track where you are spending your mobile data.
Android One and Android Go are two separate things, both are intended to work on lower specs devices but with a rather different approach. Android One is result of partnership between Google and with manufacturers like Mi (Mi A1), U11 and Moto X4.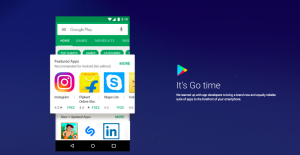 One thing to note that the GO Edition comes right now from Google Own's app so its not clear how much impact there will be actually where Google's Apps aren't available  For eg. China. Company also claims that the Go version of the future android wont be delayed as compare to the full android version. Soon we will see newer lower end devices coming with Android Oreo Go and chances are that it will be first here in India.
And Also Do Subscribe to Our YouTube Channel Gadget Gig For Latest News, Reviews, Unboxing and Tips/Tricks.