Few days back Apple launched three new iPhones and with that we also got the All new iOS version. And Today in this Video we will talk about some of the new features in iOS 12 and whether you should update your iPhone or not ??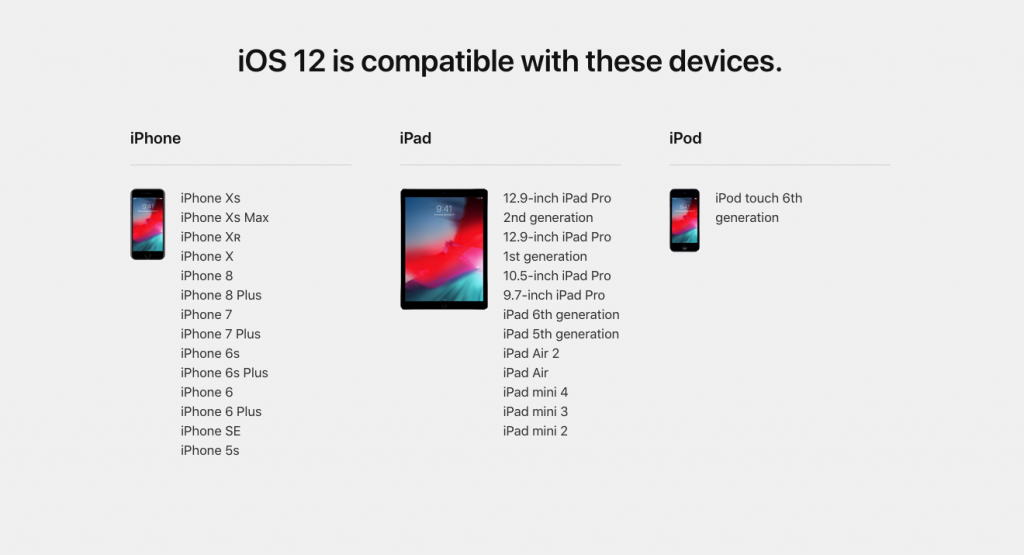 Update your device  OTA
If a message says that an update is available, tap Install Now. You can also follow these steps:
Plug your device into power and connect to the Internet with Wi-Fi.
Tap Settings > General > Software Update.

Tap Download and Install. If a message asks to temporarily remove apps because iOS needs more space for the update, tap Continue or Cancel. Later, iOS will reinstall apps that it removed.
To update now, tap Install. Or you can tap Later and choose Install Tonight or Remind Me Later. If you tap Install Tonight, just plug your iOS device into power before you go to sleep. Your device will update automatically overnight.
If asked, enter your passcode.
Update your device using iTunes
If you can't update wirelessly on your iOS device, you can update manually using iTunes on a computer that you trust. If your computer is using Personal Hotspot on the iOS device that you're updating, connect your computer to a different Wi-Fi or Ethernet network before you update.
Install the latest version of iTunes on your computer.
Connect your device to your computer.
Open iTunes and select your device.
Click Summary, then click Check for Update.

Click Download and Update.
If asked, enter your passcode.
If you like this Video Please 🔔 Subscribe , Like & Comment! Stay tuned guys for more videos like this. If you have any questions or queries drop them in comments section below.