LG has announced new speaker line up ThinQ Speaker with built-in support for Google Assistant ahead of the CES. LG has worked with the Google to get this ThinQ Speaker which the company is positioning as a voice-activated interface for the LG's smart home appliances. This speaker can control different devices from the company's Own ThinQ smart home products. The lineup has smart lamps, door locks, sound bar, thermostats and appliances like washing machine, mini robot vacuum cleaner and the fridges.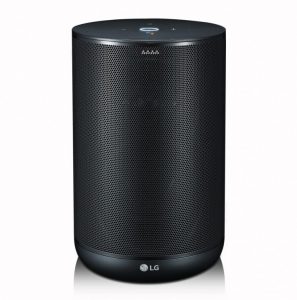 The company has previously said they they are committed to an open smart home and its compatibility with Amazon Alexa, Google Assistant as well with its Own ThingQ intelligent platform. The company already has previously launched a speaker with built in Alexa in 2016.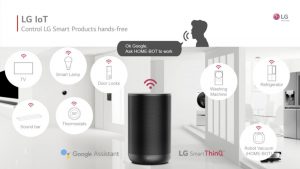 LG Announced a new audio products including portable Bluetooth speakers and Soundbars. They have partnered with Meridian Audio for its new lineup of Audio Products including a new Dolby Atmos SK10Y Soundbar. There is also a portable PK Series speaker that will be featured for premium sound and mood lightning. There is no indication of pricing and availability yet. It seems like that the ThinQ Speakers will be on Display at CES 2018 which is starting form January 9th.
What do you think about Smart Speakers. If you have one comment below the name and if you believe they are really helpful or not.
And Also Do Subscribe to Our YouTube Channel Gadget Gig For Latest News, Reviews, Unboxing and Tips/Tricks.