PUBG Mobile's Vikendi map is now officially available for matchmaking in India. The map was scheduled to go live at 5:30 am IST and as promised it is now officially launched. The addition of Vikendi makes it the fourth map in PUBG mobile alongside, Erangel, Miramar and Sanhok.
Erangel and Miramar are an 8×8 map whereas Sanhok is 4×4 and Vikendi, mostly known as Snow map is 6×6 which is perfectly placed in between not making it too large or too small. Vikendi was added to PUBG on 19th December with an update of 1.6GB as we mentioned in a story earlier. The 0.10.0 update brought a lot of bug fixes along with new features as well.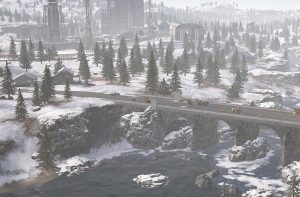 Taking a look at Vikendi, it is placed in a. Northern Resort Island around the outskirts of Mount Kreznic. It brings in a lot of details and crazy changes which the community has been asking for. The map also brings in new places and entertainment filled ecstasy with the addition of a dino park, a castle some towers and satellites and of course, how can we forget the snowmobile.
The update also brings in a new weapon which is the G36C AR rifle which will be replacing the SCAR on Vikendi similar to the replacement done with QBZ and Scar-L. More vehicles and optimizations are to be added in the future updates along with, new vehicles, footprints which were seen earlier on Vikendi in PUBG PC and also many more.
A quick tip from our side, Be safe from pronies (players lying down) coz, if you haven't experienced that in Sanhok you are for sure in for a treat in Vikendi coz there are a lot of them trying to hide out and get along with the snow and especially, the Snow ghillie which is just perfect for campers.
Stay Tuned for more updates PUBG Mobile and also Subscribe to Our YouTube Channel Gadget Gig For Latest News, Reviews, Unboxing and Tips/Tricks.