Airlines in India now can offer in-flight connectivity and as per recommendation from TRAI soon flyers in India will be able to use their Phones and Mobile Data in the flight. There are few terms and conditions attached to it that flyers can only use mobile services in Indian airspace once the aircraft reaches the altitude level of 3000 meters. However the in-flight WiFi can be accessed as soon as the aircraft takes off. Airlines are yet to decide which service they will offering but majority of the airlines will go for Wifi only as who would want a passenger next to them talking on the mobile phone.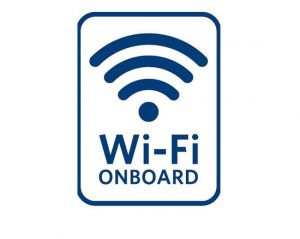 Airlines will have to get them self registered with the Department of Telecommunications (DoT) and registration is open for both Indian and Foreign airlines. In Flight Service will offered on both Domestic and International flights. Talking about the Service providers, Operator would be able to provide service from the Indian or Foreign satellites however the traffic must be routed to an Indian gateway to intercept or monitor the usage lawfully. In-Flight services will be costlier to use and the speed will be exceptionally slow but its Good to have the option of connectivity on-board. In order to promote In-flight Services the token amount for the annual fee will be Just Rs. 1 . The final draft is yet to be ready by DoT and once that is ready the flyers will be able to use the services in the flight very soon.
What do you think about using Wifi onboard or calling a family member from the flight letting them know about your arrival time. Comment below!
And Also Do Subscribe to Our YouTube Channel Gadget Gig For Latest News, Reviews, Unboxing and Tips/Tricks.