Gaming phones had rocketed through the roofs in Q3 2018. The launch of the Razer gaming phone kickstarted the trend which was later followed by tech giants such as Xiaomi, Asus and even Honor. Recently, there were rumors of a new smartphone to be launched by Xiaomi, although, nothing special was leaked about the same, until Wang Teng Thomas, Xiaomi's Product Director posted about the Black Shark 2nd Generation on popular Chinese micro-blogging site, Weibo.
During the first week of January a device codenamed, Black Shark Skywalker was found on GeekBench, the device was powered by the latest Qualcomm Snapdragon 855 SoC with 8GB RAM, just by the codename you can tell which device that would have been. The post by Thomas got a lot of hype and according to him, the device is "full of personality", "very cool" and "too fast".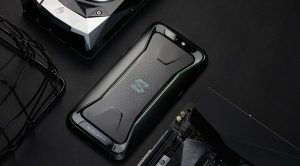 The Xiaomi BlackShark 1 was launched in China back in April 2018 which was also a part of the excitement train that Thomas had aboard. Proper launch date or specs of the device is not announced by the officials, although, sources close to Xiaomi are suggesting the device found on GeekBench with a single-core test score of 3,494 and 11,149 multi-core test and the Android 9.0 Pie running on it will be the official one. As per reports, if the company is fast enough to develop the device it could even make a debut at MWC 2019, however, it seems a little difficult but many other devices powered by the Snapdragon 855 are planning on launching it at the event, Xiaomi may see a chance here and try to up their production game.
The Xiaomi BlackShark 'first' was launched in China with a 5.99inch display and was powered by Qualcomm Snapdragon 845 SoC with liquid cooling, 8GB RAM and 128GB onboard storage.