Xiaomi's subsidiaries ZMI has launched its smaller ever power bank which has the capacity of 3000 mAh. ZMI is known for making power banks and also the car chargers. Apart from ZMI Xiaomi has other subsidiaries under his belt such as Yi, AmazFit, MIJIA and Huami.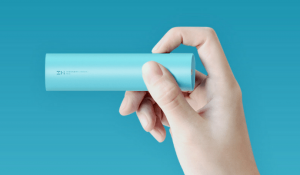 Talking about the newly launched Portable Power Bank, it is called the ZMI Power Bank Mini. The smallest Power Bank which Xiaomi has right now has the capacity of 10,000 mAh. However, the newly launched 3000 mAh power bank is now the smallest in terms of capacity. The power bank has a cylindrical in shape and in terms of measurement it has length of 10.1 cm. The ports we have on the power bank is one Micro USB port, a USB 2.0 port to charge the power bank and a power button. There is also an LED light which lets you know when its turned on and charging. The output you get from the power bank is 5V/1A and doesn't support fast charging.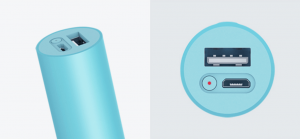 The 3,000 mAh battery is made by LG and it contains the standard Lithium-ion composition. As of now it comes only in blue colour and the cost of this power bank in chine is 39,90 Yuan which is approx. $6 or around 380 Rs.
Apart from Mobile phone Xiaomi is well known for its accessories and power bank is one of them. Recently the company inaugurated a plant in India for the same and as a part of the "MADE IN INDIA" initiative the company launched two new power banks which are Power Bank 2i and has the capacity of 10,000 mAh & 20,000 mAh and has a price tag of Rs 799 and Rs 1499 respectively.
And Also Do Subscribe to Our YouTube Channel Gadget Gig For Latest News, Reviews, Unboxing and Tips/Tricks.