2018 has been a great year for Apple with its iPhone XS and iPhone XS Max launched a few months back. Although, on Friday a lawsuit was filed against Apple who was accused of misleading the consumers by making false accusations of the display size and pixel count on the iPhone X, XS and XS Max. Also, the plaintiffs claim that the display hardware of the device does not match the specifications which were marketed by the company.
The complaint is mostly about the curvature of the display and the total number of pixels with regards to the overall pixel density. The lawsuit was filed in the Northern District of California Court in San Jose on behalf of the plaintiffs. According to them, the three iPhone flagships, do not have the advertised number of screen pixels – 2436×1125 for the iPhone X and XS and 2688×1242 for the iPhone XS Max.
The alleged issue might have been because of the new notch placed on the display which has reduced display area, in turn, reducing the Pixel density and count. And since the addition of Samsung OLED screens, which have two subpixels per display instead of three which are seen in LCD screen designs.
Apple's advertisements claim that the iPhone is "all screen" while the lawsuit says otherwise. The attorneys for the plaintiffs are trying to get this case recognized as a class action and they'd have to get around 40 individuals for that, however, it's too early to talk about that. The lawsuit states, The iPhone X Product is advertised as having 2436×1125 pixels, but in fact does not use true pixels with red, green, and blue subpixels in each pixel," the complaint states. "Instead, the Product has only false screen pixels, with just two subpixels per false pixel (2436×1125×2 = 5,481,000 subpixels), and it does not actually have any subpixels at all in the notch at the top of the screen or in the display-area corners."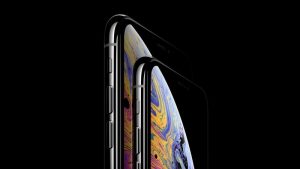 Some complaints about the certain angles used in the photographs which were marketed of the iPhone de cues were also raised. As for the display size, the lawsuit claims that it was falsely advertised as being 5.8inches when it's actually 5.6875inches and that each corner cuts the diagonal by about 1/16 of an inch.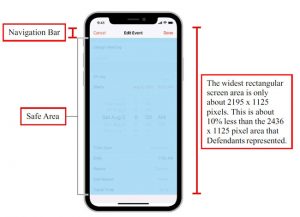 Back in September, there were reports about Apple getting sued for choosing a background which dissolved the notch, which led to misleading the consumers. Well, it's not the first time Apple is dealing with lawsuits. Since the plaintiffs are looking to get this into a class action, it'd be interesting to see how this turns around.