There was a time when mobiles very pretty large, remember the first Nokia phones and after that the push was towards getting them as small and sleek as possible. Than comes the today's era where the smartphones started getting larger displays with 2017 all screen front.
Now we have a phone Zanco Tiny T1 which takes us back in time a little bit or may be tiny bit.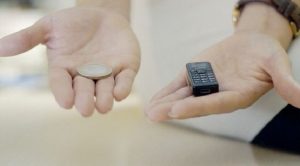 A UK- Based company Clubit New Media has launched the Zanco Tiny T1 which is world smallest fully-functional mobile phone.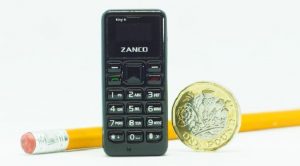 The Tiny T1 is even smaller than your thumb and its lighter than a coin and weighs just 13 grams. The measurement of the phones are 46.7 x 21 x 12. Looking at for the first time you would think that its toy but the device is fully functional and operates on 2G and has 200 mAh battery which will give you talk time of upto 3 hours which is some what similar to the phones in 90s.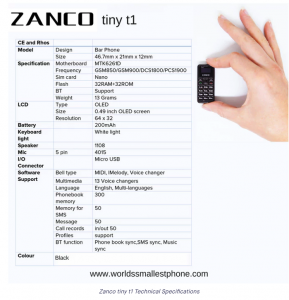 Apart from that the phone comes with a 12.5mm which is close to half an inch OLED Display, a 32MB of RAM and a 32 MB storage. The phone has nano sim card slot and a micro usb port for charging.
Zanco Tiny T1 has already crossed its kickstarter goal of £25,000 and the device will be launched on 19th January 2018.Costing wise it is available for £30 on kickstarter which is equivalent to Rs. 2500 approx.  Is it really worth buying this phone?? But we think its a decent phone as a backup device.
So what do you think about this World's Smallest Fully-Functional mobile phone. Comment below.
Source Kickstarter
And Also Do Subscribe to Our YouTube Channel Gadget Gig For Latest News, Reviews, Unboxing and Tips/Tricks.