Oculus recently announced there partnership with Xiaomi and Qualcomm for their new VR headset. Xiaomi is Oculus's hardware partner for the global launch of its New Oculus Go Standalone VR Headset.
Facebook VP of VR Hugo Barra made a surprise announcement during the Qualcomm's Press conference at CES 2018. "Xiaomi is our hardware partner for launching Oculus Go globally," Barra said. "Oculus and Xiaomi are jointly announcing a new standalone VR product that is designed specifically for the Chinese market."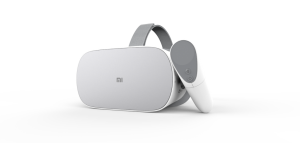 There will be two new items First is the Oculus Go which Facebook has already announced but haven't started the shipping yet. And Second is the Xiaomi's Standalone VR headset for Chinese market specifically. The new headset is called the Mi VR standalone. And it looks and works very similar to the Oculus Go.
Both the products are powered by the Qualcomm's Snapdragon 821 mobile VR platform and the Oculus said they have worked closely with Qualcomm to deliver high level of VR experience.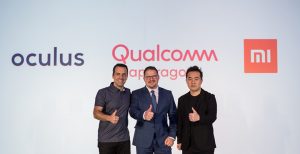 The Xiaomi Mi VR headset supports the Same Oculus Mobile SDK and Xiaomi is working with developers to localise the popular content on the Oculus Store.
So what do you think about this Partnership between Xiaomi and Oculus. Comment below if would also like to have the Mi VR in your country.
And Also Do Subscribe to Our YouTube Channel Gadget Gig For Latest News, Reviews, Unboxing and Tips/Tricks.