Vivo the famous Chinese smartphone maker has now come up with something very exciting for which we all are waiting for. The company has Teamed up with Synaptics and revealed the first-ever Phone with in-display fingerprint sensor. This might be the beginning of an era which will reduce the bezels of the smartphone even more. Who needs awkward placed fingerprint sensors which we have seen on Galaxy S8s and unreliable face recognition of iPhone X.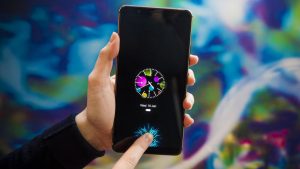 This new technology is known as Clear ID will let the company placed the Fingerprint sensor under the screen. Synaptics has also claimed that the it has very less failure rate of just 1 out of 50,000.
So far we have seen the hands on videos of CNET and The Verge and looking at it is really admirable to see the accuracy of the sensor but as reported by some it is accurate but little slower than the traditional fingerprint sensor.
Explaining more about this new technology the Fingerprint sensor sits in between the main board of the phone and the OLED panel where it throws a light on the finger and than processes the scan. This new technology will not work on the LCD panels as the sensor needs to see through the screen which is possible right now with OLED panel.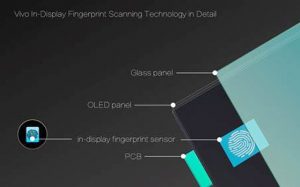 Alex Feng, Senior VP in Vivo, said in a press release that this technology is the solution to the industry's challenge of providing a more convenient authentication experience. The smartphone is ready for mass production and should be announced in "early 2018."
Meanwhile we have no information on the availability or the production of the device yet but this bring us a new era where more and more smartphone manufacturers will jump in to it to make their phones available with the in-display fingerprint sensor.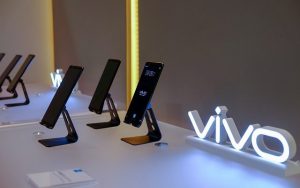 We have also reported few days back about the OnePlus 6 might be the one with in-display fingerprint and we recently we have also seen the Doogee V official video showing off the fingerprint sensor embedded under the screen.
Lets hope that this new technology will make the smartphones with even more thin bezels. What do you think about this Vivo's  First ever smartphone with in-display fingerprint sensor. Comment below!
And Also Do Subscribe to Our YouTube Channel Gadget Gig For Latest News, Reviews, Unboxing and Tips/Tricks.