Android Nougat 7.0 has become the most used Android OS of mobile. According to the report approx. 28.5% devices are running on Android Nougat which included Android 7.0 and 7.1. Here is the report shared on Google's Developer Portal page.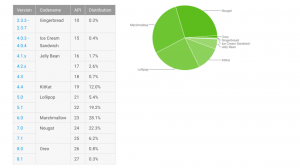 The report clearly shows that the Android Nougat has just taken over the previous version Android 6.0 Marshmallow by fraction. Talking about the newly launched Android Oreo the adoption rate is low and is running on 1.1% of Android devices. Android devices are known for not getting updated on time which we have seen with lots of low cost and mid range devices. But still the Android Nougat which is around 1 and half year old has taken the crown of most used Android OS.
Comparing the data with Apple, Google is really far behind as right now 28% users on iOS 10 which coincidentally same as Android Nougat 7.0 but the adoption of the iOS 11 is at high rate of 65%. Which clearly shows that how late the Andoird phones gets the update.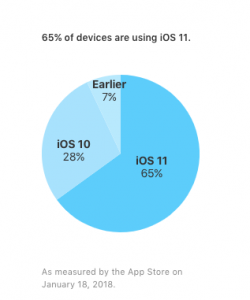 Comment below which Android Version you have on your phone.
And Also Do Subscribe to Our YouTube Channel Gadget Gig For Latest News, Reviews, Unboxing and Tips/Tricks.