After one of their successful phones S8 & S8+ in 2017 its rumoured that the upcoming Galaxy S9 will have the same screen size as its predecessors but in much compact body. Previous leaks suggested that the upcoming Galaxy S9 will have an amazing 90% screen to body ration. However there are other rumours about the device will come with the 21:9 aspect ration display which will be new in the smartphones but in other rumours it suggested that it will have the same 18.5:9 aspect ration with the smaller footprint.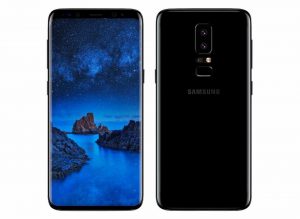 These rumours seems legit as the two new devices are expected to be an incremental upgrade over its predecessors rather than drastic new phone with a host of new things to offer.  Samsung S9 and S9+ are expected to have the same displays which 5.8 inch and 6.2 inch Super AMOLED displays, respectively.
It was reported earlier that Samsung might unveiled the upcoming flagship phones at CES 2018. However, Samsung didn't confirm these rumours so this means that S9 and S9+ may be unveiled either at MWC in February or may be later in march in separate event something similar to S8 and 8+.
New reports also suggested that the Samsung S9 & S9+ will have better iris scanner that could be more accurate faster and even would be able to work in the night.
Here is what we know till now about the Specs of the S9 and S9+
Samsung Galaxy S9 and S9+: Specs at a glance
Expected Q1 2018
Around Rs 60K- 70K for S9 and

 

Rs 75K – 85K for S9+
Qualcomm Snapdragon 845
6GB of RAM
18.5:9 aspect ratio
5.8in HDR display on S9 and 6.2in HDR display on S9+
Rear-mounted or under-screen fingerprint reader
Two 12-megapixel cameras with 10x optical zoom and 1,000fps
Water-resistant IP68
Better battery life over the S8 and S8+ respectively
Integration with Bixby
64GB internal space (up to 256GB with microSD card)
USB 3.1 Type-C
3.5mm headphone jack included, with AKG stereo speakers
Android 8.0 Oreo
Comment below what would you really want on the Upcoming Samsung Flagship Phones.
And Also Do Subscribe to Our YouTube Channel Gadget Gig For Latest News, Reviews, Unboxing and Tips/Tricks.