In this video we are going to show you Top 10 Best Mobile Apps for December 2018. Some of these apps are recent launches and some are there on Android Play Store for quite some time. We have Handpicked these apps on the basis of the functionality, uniqueness and usability.
App List
1) Around Sound

Make sound recordings at the touch of a button with Aroundsound. Save memories and capture your surroundings using sound.
Download Around-Sound https://goo.gl/hLxtcT
2) Discover – Lock Screen Wallpapers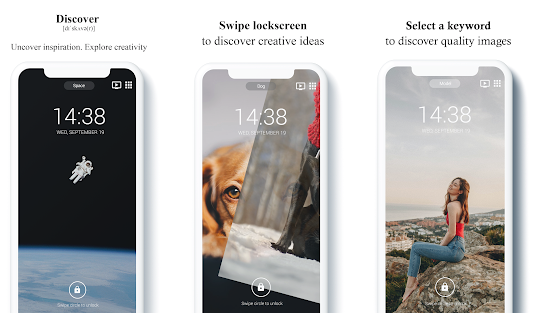 From awesome images to trending videos, explore ideas and articles that inspire you. You can also personalize your lock screen with quality images of your interest. Just select a keyword of your interest and you are all set!
Download Discover- Lock Screen https://goo.gl/yxaBoQ
3) Typing Hero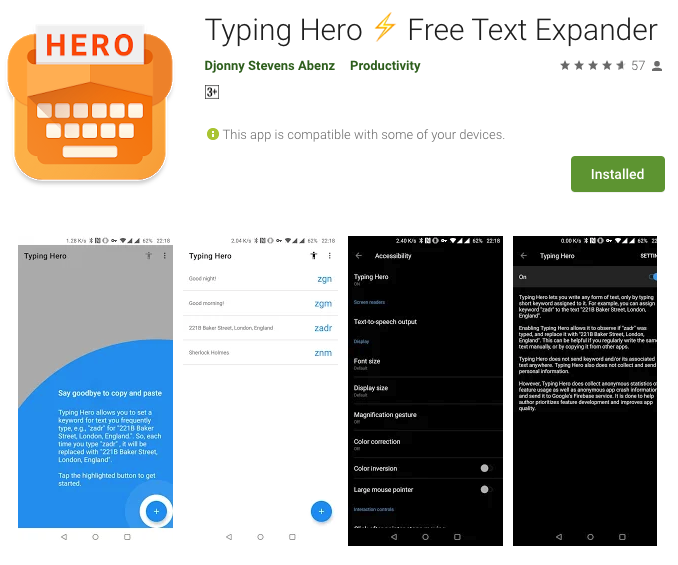 Ever counted how many times ⏲️ you type the same text over and over again? Or copying and pasting some text from other apps? Do you want to break 🔨 those boring 😒 and time-wasting ⏳ habits? Typing Hero is a free text expander app that is able to help you achieving that.
Download Typing Hero https://goo.gl/QVShHm
4) HQ Music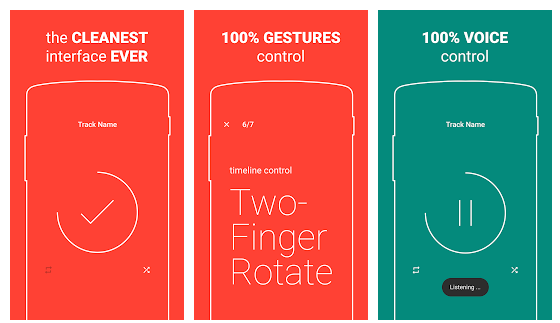 Less interface, more native interaction with your music
Download HQ Music https://goo.gl/FfEfRX
5) Pro Guide PUBG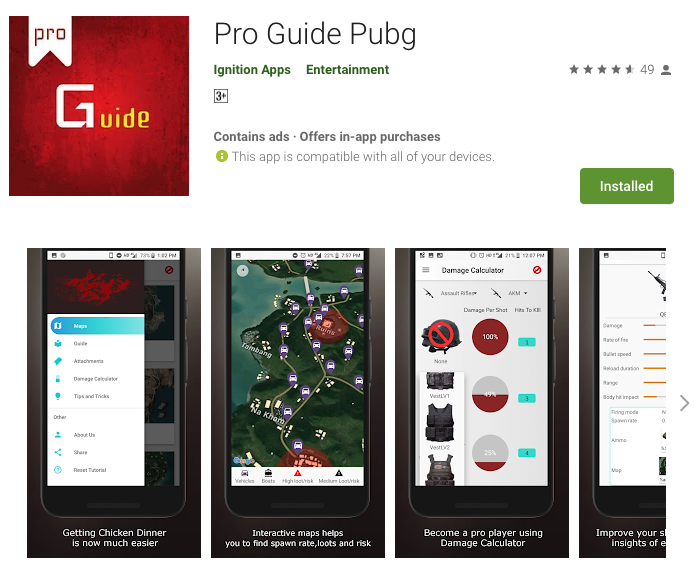 This guide helps you to know the information of different items and helps to survive and win in the battlegrounds.
Download Pro Guide PUBG https://goo.gl/2C4QWP
6) Touch Bar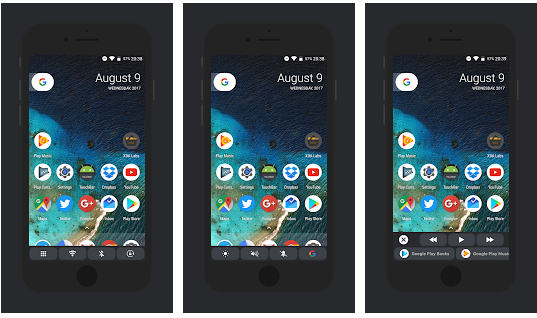 TouchBar for Android is a bottom bar inspired from TouchBar for iOS (Cydia tweak by @Laughing Quoll) that helps users to control settings
Download TouchBar https://goo.gl/mJ5LJb
7) Over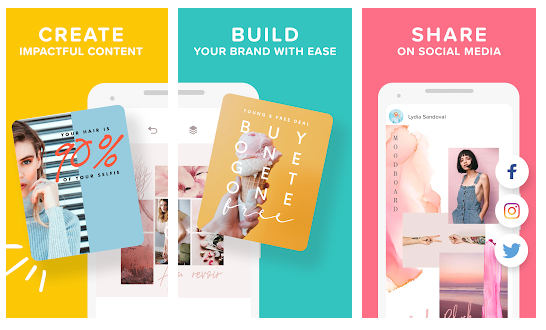 Over is a social media branding tool, photo editor, poster maker, and more. Choose from modern templates and custom fonts, then combine them with your favorite photos, fun captions, or a cool overlay.
Download Over https://goo.gl/VbLqgF
8) Caption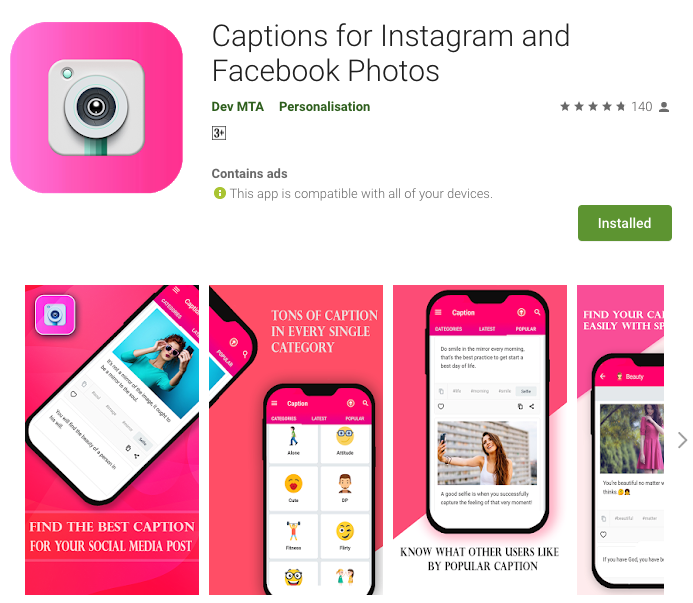 With this Best Instagram and Facebook Captions app, you can also attract the top more likes and followers on Instagram. Share favorite quotes with your loved ones and save your favorite quotes for instant access. You are about to become famous among your peers, and people will soon turn to you to get cool captions for their photos.
Download Caption https://goo.gl/FUtznF
9) PUBG Stickers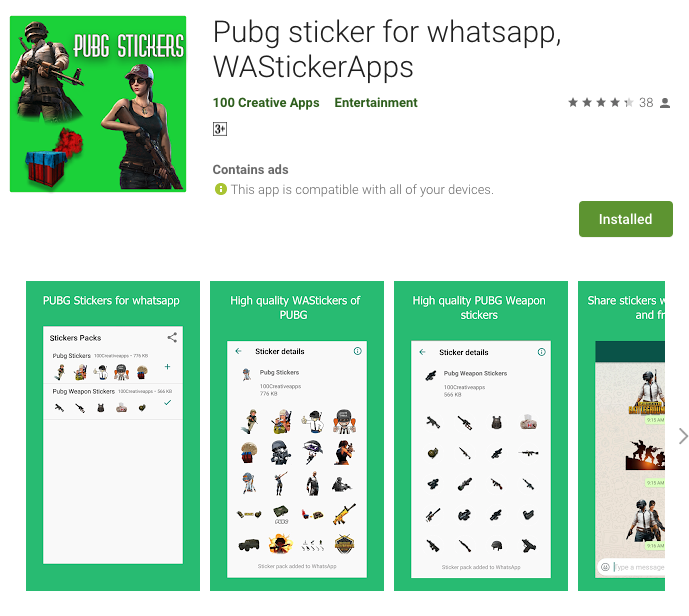 Download and install app and add sticker into WhatsApp
Download PUBG Stickers https://goo.gl/YbE21Z
10) SpotyTube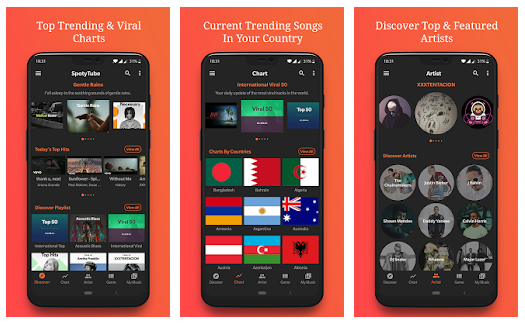 Top, Trending and Viral Music charts in one place, all from reliable Music sources like Spotify, Billboard and YouTube. That's why you will never have to go elsewhere to know what's happening in the Music World!
Download SpotyTube https://goo.gl/kTZpVs
If you like Top 10 Best Android Apps (December 2018) video Please Like, Share and Subscribe! Stay tuned guys for more videos. If you have any questions or queries drop them in comments section below.
Previous Videos in the Series
———————————————————————————
Top 10 Apps Jan 2018 https://youtu.be/YbBaF1oglkk.
Top 10 Apps Feb 2018 https://youtu.be/_1j3Z4H5KEU 
Top 10 Apps March 2018 https://youtu.be/uhMW_b0X348
Top 10 Apps April 2018 https://youtu.be/DdqlkgxHi54 
Top 10 Apps May 2018  https://youtu.be/fYTwnjDbCPQ
Top 10 Apps June 2018 https://youtu.be/dgWWjB0GW6o
Top 10 Apps July 2018 https://youtu.be/GJExZBhrm7E
Top 10 Apps August 2018 https://youtu.be/9YQoA5vcLck
Top 10 Apps September 2018 https://youtu.be/8XoftC50j5U
Top 10 Apps October 2018 https://youtu.be/vKfwg37YUR4
Top 10 Apps November 2018 https://youtu.be/gMFWvQAOJZ0
Subscribe to our channel: https://goo.gl/Nm2cgi
Subscribe to Our Hindi Channel :- https://goo.gl/BGJvoy
——————————————————————–
Follow us on twitter : https://twitter.com/gadget_gig 
Follow us on Instagram : https://instagram.com/gadgetgig
Follow us on Facebook : https://www.facebook.com/gadgetgig.official
Hope You Like this video. Enjoy!!