In this video we are going to show you Top 10 Best Mobile Apps for November 2018. Some of these apps are recent launches and some are there on Android Play Store for quite some time. We have Handpicked these apps on the basis of the functionality, uniqueness and usability.
Participate in Giveaway!
Like and Comment on the YouTube Video
Comment which you like most and Why?
Subscribe to Gadget Gig and Gadget Gig Hindi 
Best Of Luck. Enjoy!!
App List
1) Assistant Shortcuts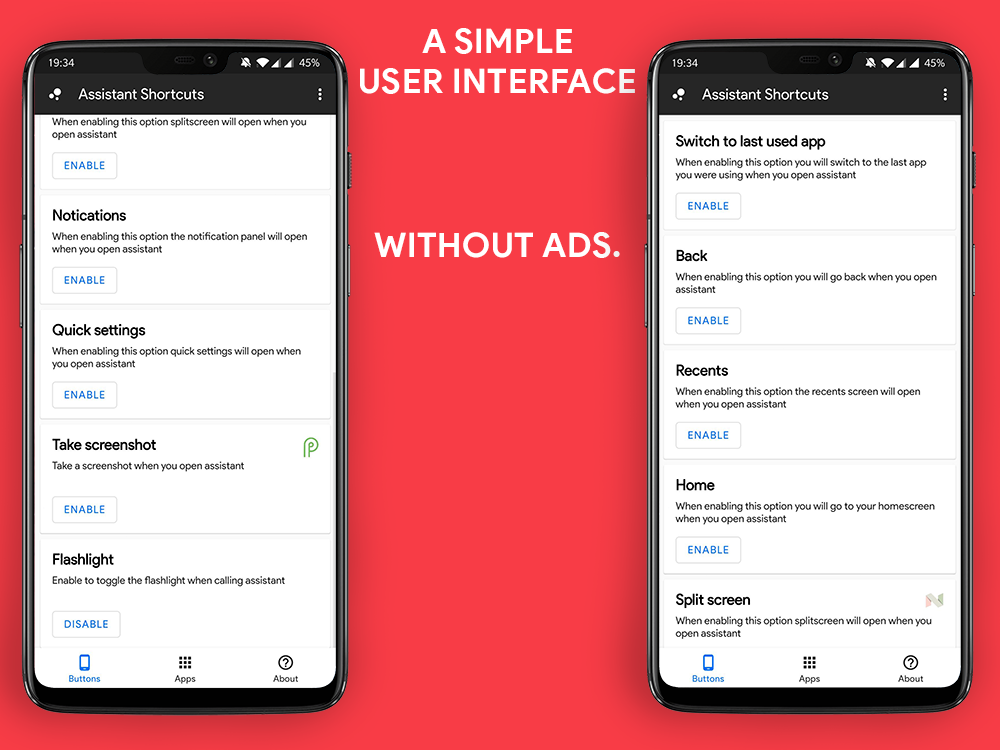 With Assistant Shortcuts, it's possible to adjust your assistant button on your phone to a command. You can, for example, view your notifications by calling your assistant.
Download Assistant Shortcuts https://goo.gl/LQ3crL
2) Adaptive Brightness Tile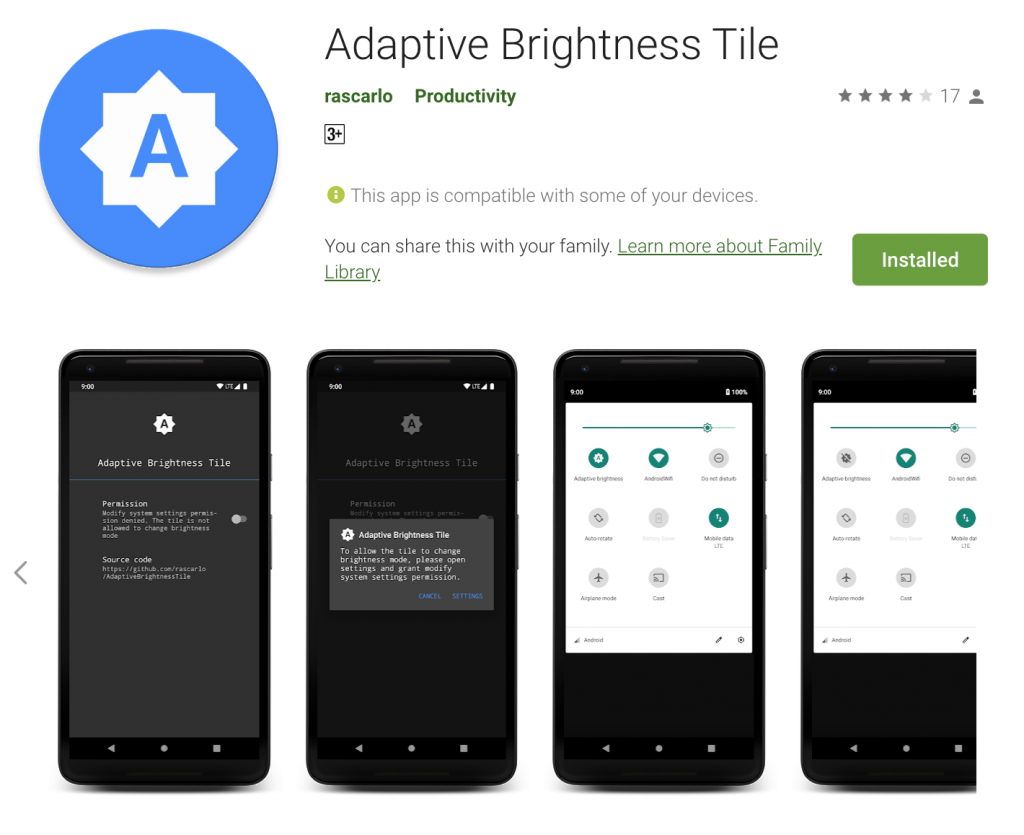 The app provides the user a tile that can be added to the Quick Settings layout in the notification panel to change adaptive brightness mode.
Download Adaptive Brightness https://goo.gl/ggXky6
3) Fluid Navigation Gestures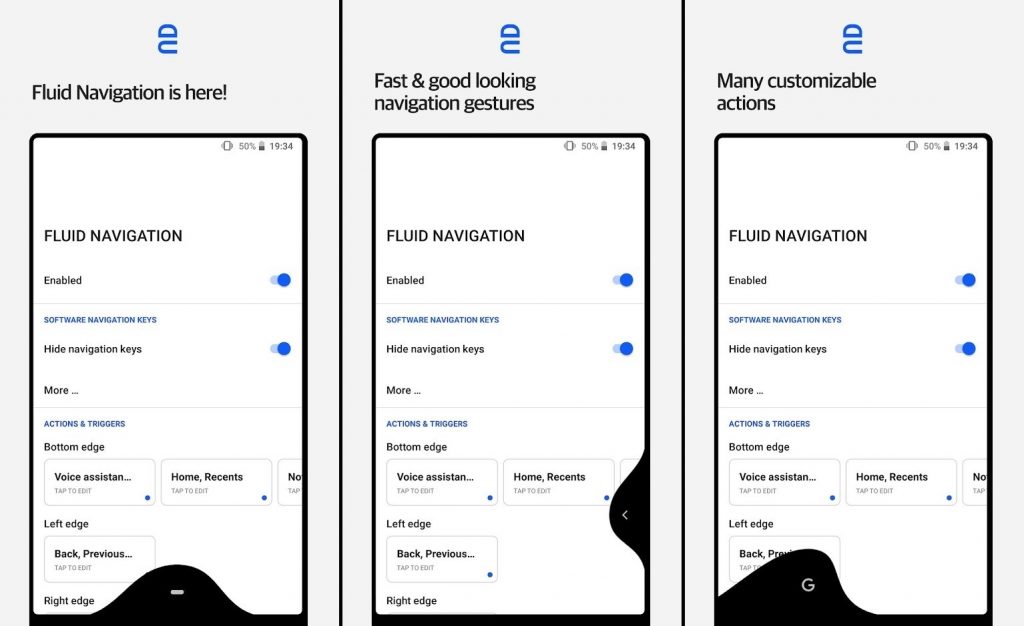 Give new life to your phone with Fluid Navigation, the coolest navigation gestures of the moment.
Usage:
There are two main gestures: 'Quick swipe' and 'Swipe & Hold' which can trigged from the bottom or side edges of the screen. The side triggers are only available on the bottom half of the screen, allowing you to still access other app side menus.
Download Fluid Navigation Gestures https://goo.gl/BQGJ82
4) Hyperion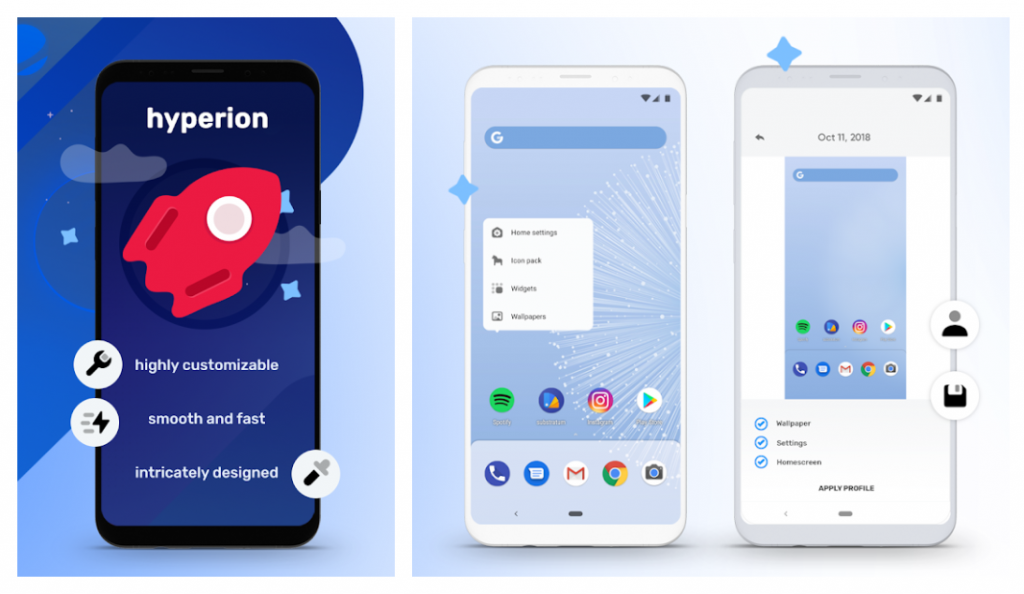 A launcher is not just a home, it needs to be an experience.
🗞 Hyperion Dock (Enable Google Feed): kutt.it/hyperiondock
Download Hyperion https://goo.gl/sdyMFt
5) Wallpaper For Gamers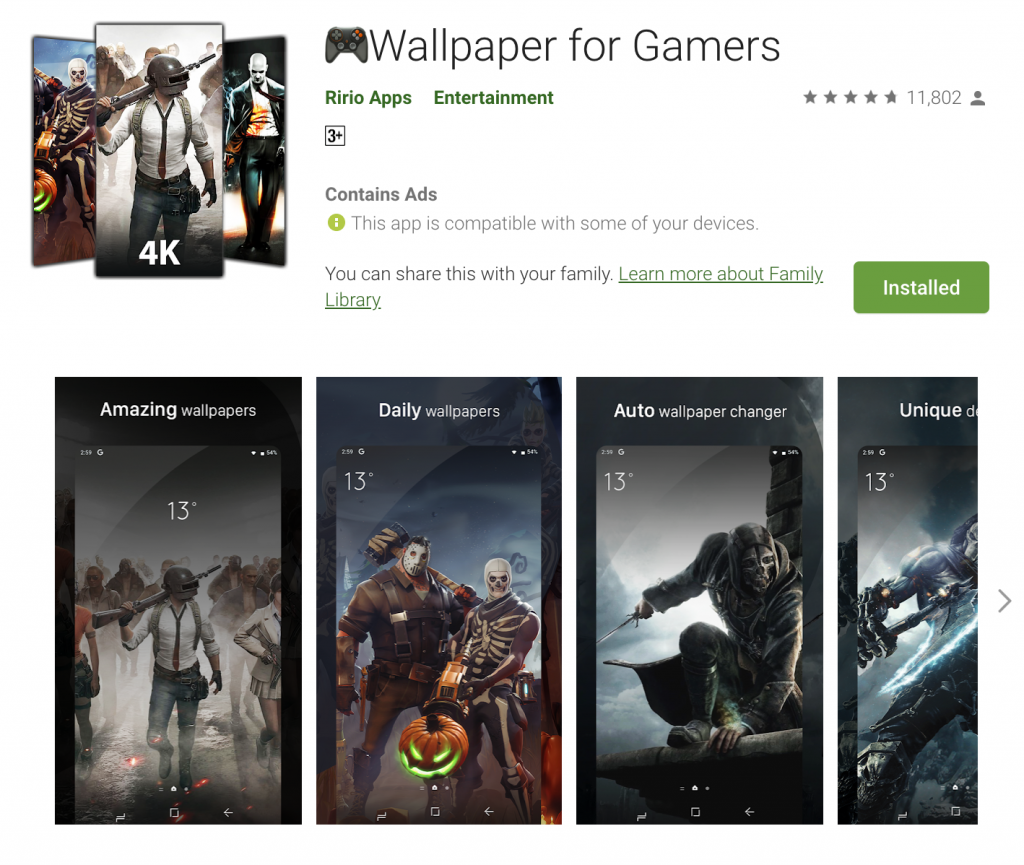 The list of games : minecraft , pubg , fortnite , cs go  and many gaming wallpapers
Download Wallpaper For Gamers https://goo.gl/pKxUdj
6) WhoDoes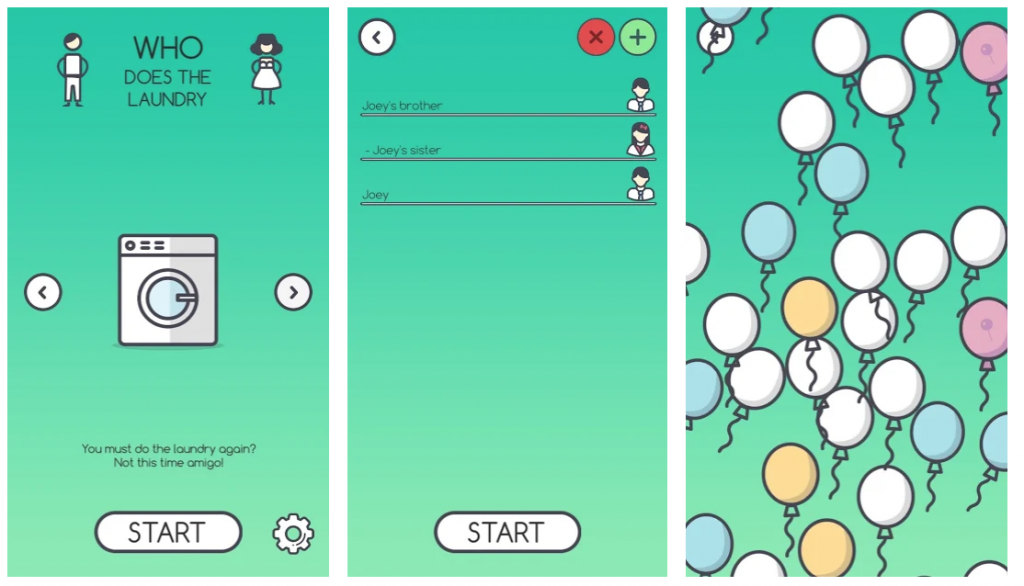 Who Does is an application that allows you, in a highly entertaining way, to skip houshold duties like doing the dishes or vaccuming. It will also help to chose the lucky winner who would get you a drink or even change the dirty diaper. The only limit for the challenge is your own imagination.
Download WhoDoes https://goo.gl/m6axCz
7) Status Bar & Notch Customiser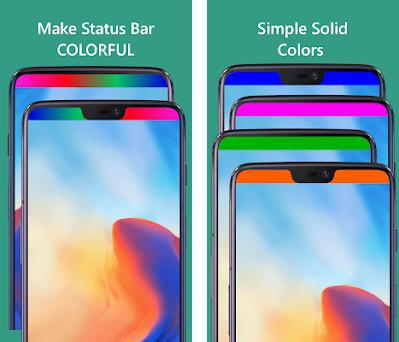 ❄️ Change how your phone looks with this app. Have it customized and personal. The awesome special look only your phone has!❄️ 
Download Status Bar https://goo.gl/XmbCnh
8) InboxIt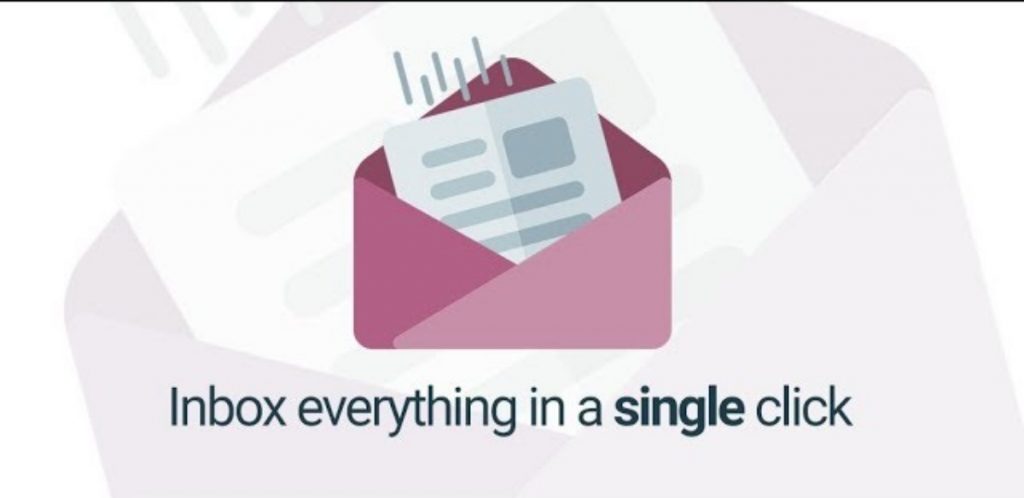 Sometimes we see something we really want to read but just don't have the time.
It can be an article, an image, a video and what's not.
Wouldn't it be nice to save these things so you can handle them later? and what's better than doing this in a single click.
Download InboxIt https://goo.gl/dPfG93
9) WhatsLock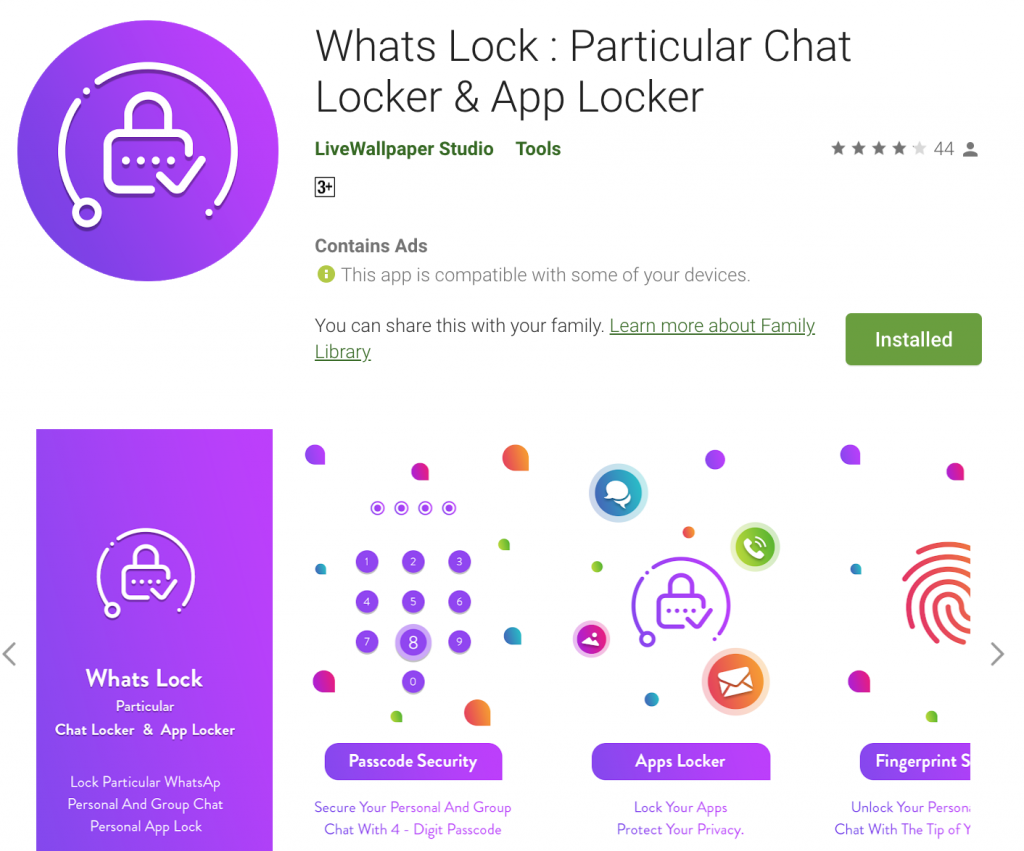 If you want to lock some of your WhatsApp chat instead of locking full application, then here is an application that locks particular chat only that you want.
Download WhatsLock https://goo.gl/V88chv
10) Reachability Cursor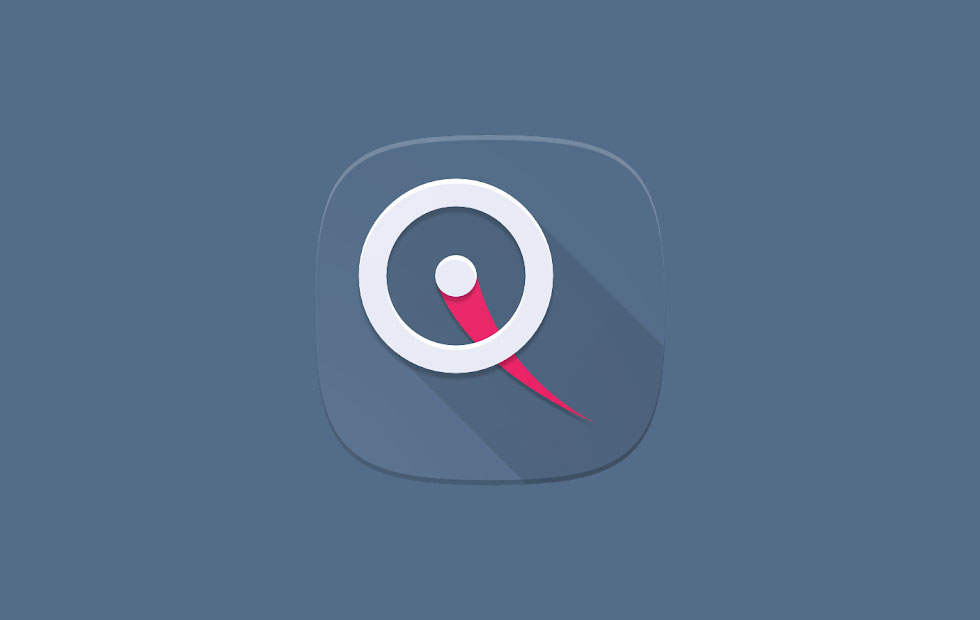 Use a computer-mouse-like cursor/pointer to control big smartphones like the Note series effortlessly with one hand. The perfect app for power users that make extensive use of swipe gestures for navigation and glide typing keyboards.
Download Reachability Cursor https://goo.gl/ST8uY7
If you like Top 10 Best Android Apps (November 2018) video Please Like, Share and Subscribe! Stay tuned guys for more videos. If you have any questions or queries drop them in comments section below.
Previous Videos in the Series
———————————————————————————
Top 10 Apps Jan 2018 https://youtu.be/YbBaF1oglkk.
Top 10 Apps Feb 2018 https://youtu.be/_1j3Z4H5KEU 
Top 10 Apps March 2018 https://youtu.be/uhMW_b0X348
Top 10 Apps April 2018 https://youtu.be/DdqlkgxHi54 
Top 10 Apps May 2018  https://youtu.be/fYTwnjDbCPQ
Top 10 Apps June 2018 https://youtu.be/dgWWjB0GW6o
Top 10 Apps July 2018 https://youtu.be/GJExZBhrm7E
Top 10 Apps August 2018 https://youtu.be/9YQoA5vcLck
Top 10 Apps September 2018 https://youtu.be/8XoftC50j5U
Top 10 Apps October 2018 https://youtu.be/vKfwg37YUR4
Subscribe to our channel: https://goo.gl/Nm2cgi
Subscribe to Our Hindi Channel :- https://goo.gl/BGJvoy
——————————————————————–
Follow us on twitter : https://twitter.com/gadget_gig 
Follow us on Instagram : https://instagram.com/gadgetgig
Follow us on Facebook : https://www.facebook.com/gadgetgig.official
Hope You Like this video. Enjoy!!